John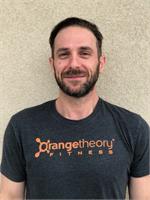 John is a certified personal trainer and has been active in various elements of the fitness industry for a good part of his life. As a United States Marine, he trained Marines and Sailors in cardio and strength conditioning. As a father of 2 he is committed to helping build strong and healthy bodies to set a good example to younger generations. One of Johns' favorite quotes: Positive thoughts lead to positive results!
What do you burn for? I burn for my children and the desire to see them grow into incredible adults.

What is your guilty pleasure? Red sour patch kids and movie theater popcorn. Not together...well sometimes.

What is your favorite OTF exercise?
Dumbbell snatches.
John instructs the following:
60 Minute Orange Theory Workout